The Ascension
June 2, 2018 @ 11:00 am

-

2:00 pm

$50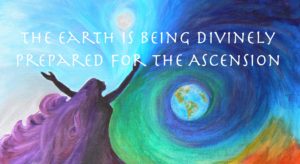 TO LEARN MORE ABOUT ANTHONY AND SACRED-SEVENS VISIT:https://sacred-sevens.com/
AFTER RETURNING FROM 17 MONTHS IN TURKEY IN NOV. 2017 ANTHONY WAS GUIDED TO CREATE A SERIES OF VIDEOS. SO FAR FIVE VIDESO HAVE BEEN RELEASED WITH MORE TO COME. THESE VIDEOS DIVINELY GUIDED PRESENT ANTHONY'S TRUTH CONCERNING THE ASCENSION. JOIN US AND SEE IF THIS WORKSHOP RESONATES WITH YOUR TRUTH. WILL IT INSPIRE YOU TO LOOK AT THE ASCENSION DIFFERENTLY?
THE VIDEO ON OUR HOME PAGE "LEY LINES AND VORTICES CREATION MYTH" PRESENTS ANTHONY'S GEOMANCING ENERGY WORK SINCE 2010. THIS WORK BY ANTHONY AND OTHERS LIKE HIM ARE PREPARING THE PLANET ENERGETICALLY FOR THE ASCENSION. GLOBAL ACUPUNCTURE IS TAKING PLACE WITH THE PATIENT GUIDING THE LOCATION OF THE NEEDLES (VORTICES).
WE WILL BEGIN THE WORKSHOP BY PREPARING THE SACRED SPACE, LIVE FLUTE MUSIC WILL ASSIST IN CREATING THIS SPACE.
USING SEVERAL VIDEOS FROM SACRED-SEVENS VIDEO SERIES "THE ASCENSION" WE WILL DISCUSS AND ATTEMPT TO ANSWER THE FOLLOWING QUESTIONS:
1) WHAT IS THE ASCENSION AND WHEN DOES IT BEGIN?
2) WHAT ANCIENT PROPHECIES SUPPORT THE ASCENSION?
3) DOES HISTORY REPEAT ITSELF? IS THE ASCENSION SIMPLY RETURNING TO A PREDESTINED GOLDEN AGE?
4) HOW IS THE UNIVERSE PREPARING THE PLANET
ENERGETICALLY FOR THE ASCENSION, RE: LEY LINES
AND VORTICIES?
5) WHO ON THE PLANET IS SUPPORTING AND WORKING WITH
THE ASCENSION?
6) WHO ARE LIGHT WORKERS AND WHAT IS THEIR FUNCTION
IN THE ASCENSION?
7) WHAT PREPARATION IS NECESSARY FOR INDIVIDUALS
BECOMING LIGHT WORKERS?
8) WHAT ARE THE MASCULINE AND FEMININE ROLES IN THE
ASCENSION?
9) WHAT IS HUMANITIES ROLE IN THE ASCENSION?
10) WHEN WILL THE ASCENSION END?
SUBSEQUENT TO A QUESTION AND ANSWER PERIOD
WE WILL HAVE A SHORT MEDITATION TO ANTHONY'S NATIVE AMERICAN FLUTES BEING PLAYED LIVE.
WE WILL CLOSE THE WORKSHOP WITH A FINAL PRAYER AND BLESSING.
PLEASE BRING PEN AND PAPER TO RECORD YOUR QUESTIONS AND INSIGHTS.
TESTIMONIAL: You have a divine, loving, warrior energy in your soul, that is rooted deeply within this earth, and well connected to cosmic energies. The music you play, instantly harmonizes energies and lifts the vibration.